Prev
Next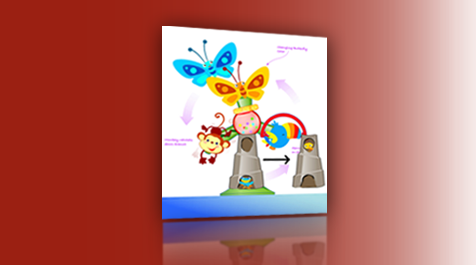 Fisher Price
Twist and Spin Suction Toy
Concept Development and Color Rendering
Understanding the context of a project is key to arriving at a successful and profitable solution. The challenge of toy design lies in the necessity of delivering as much play value as possible while attending to tight cost, safety and manufacturing requirements.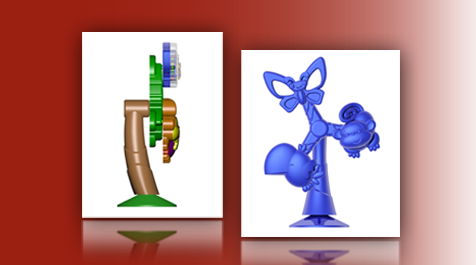 Fisher Price
Twist and Spin Suction Toy
3D Sculpting and Development
HD developed 3D CAD files of the Twist and Spin toy, including digital sculpting of all three characters. Prototype parts were "printed" and sent to FP for evaluation and approval.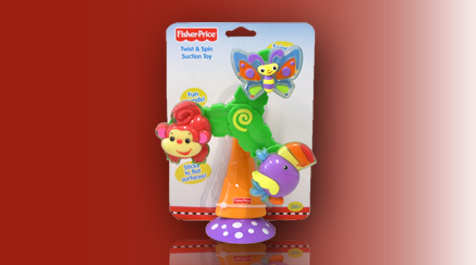 Fisher Price
Twist and Spin Suction Toy
Final Product

Our 3D digital development process allows for minimal variation between what is presented in concept form through to final production parts. Our attention to detail and thorough understanding of the parameters keep surprises to a minimum.