Prev
Next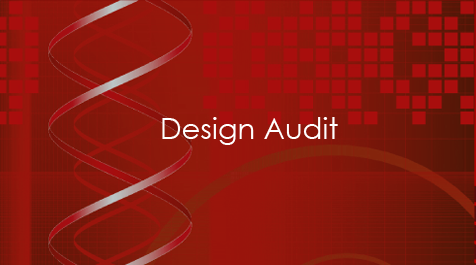 Design Audit
Strong as weakest link
A brand is only as strong as its weakest link. A Design Audit gives a company a fresh and honest perspective of a brand from a design thinking viewpoint. This process evaluates a current or future product line against established success criteria and shores up weak links to better position it for success.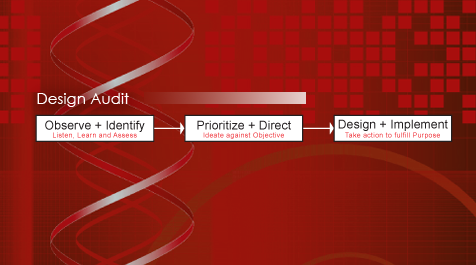 Design Audit
Delivering bottom line results
A Design Audit helps a company step back, evaluate, and address their design and communication impact. The final outcome is a focused brand identity, delivering bottom line results. The power and effectiveness of the process lies in taking an honest assessment of all touch points, not only with clients but internal staff as well.